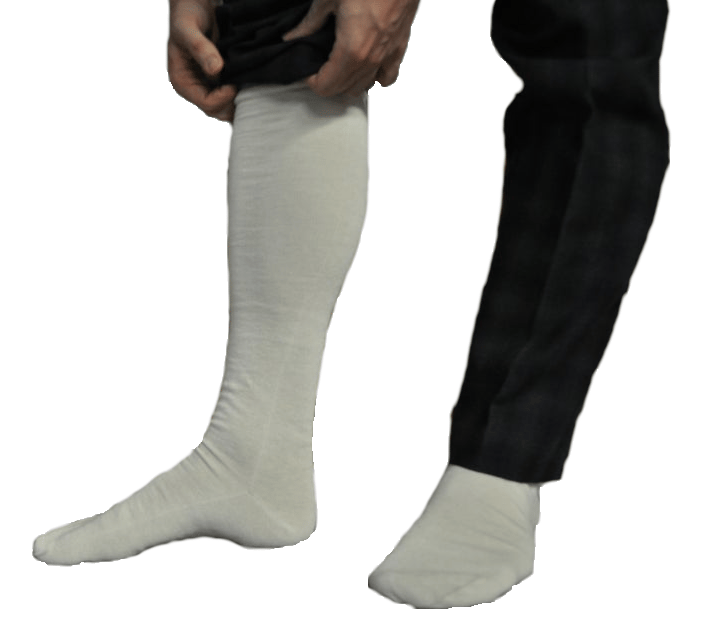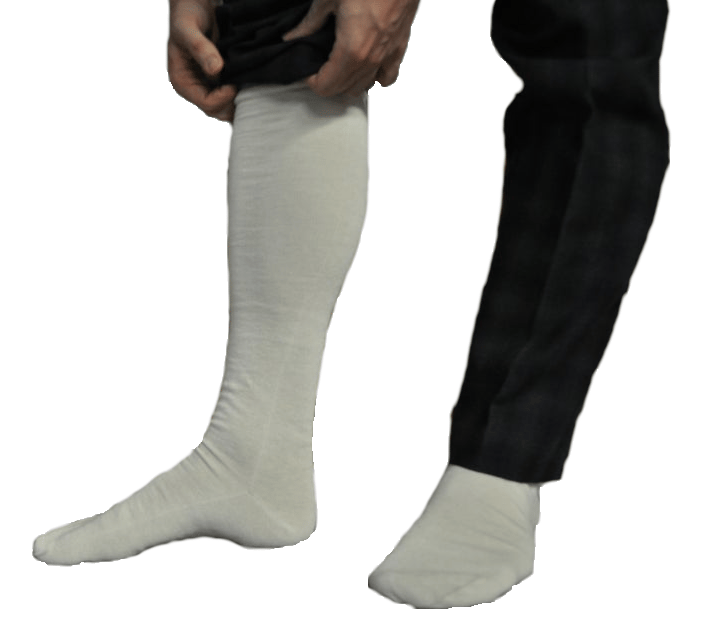 Over-calf Socks, 1 Pair, 100% Organic Cotton, Unbleached
$6.00
By varying the loop length, I create a shaped sock that fits more comfortably around the calf.
If you want a good finished product, you have to start with good ingredients.
My Organic Cotton comes from Texas farmers, supporting environmentally sustainable agriculture jobs here in America. This also reduces air, sea, and sound pollution associated with international shipment.
The latest computerized knitting tech is used to created toes without a seam, which eliminates a frequent point of failure.
The color is raw, natural cotton that's left chemically pure. This contrasts with competitors that use chlorine bleach or classes of dye that harm the environment.